SUMMER SCHOOL: leaving a gift 
A gift in your will is one of the greatest gifts you can give. Legacies have played a key role in the Summer School's past and are critical to its future.
Your support will help the Summer School to survive and flourish. A gift in your will would help us to continue to deliver this much loved programme of courses and concerts in the heart of the Devon countryside, and could provide bursaries for talented young musicians and performers. Every gift makes a difference, however large or small.
Our commitment to you
We would like you to know that we are committed to using your gift to the Summer School efficiently and, as directed by you, with care and with the utmost respect and sensitivity.
Your legacy will be held by The Dartington International Summer School Foundation in an Endowment Fund wholly dedicated to support the future of the Summer School and can only be used for this purpose.
The Dartington International Summer School Foundation is a charity set up in 1976 to support, develop and enhance Summer School. Each year funds raised by the Summer School Foundation are invested in Summer School programmes and used to provide bursaries to widen participation. The Foundation works closely with The Dartington Hall Trust to ensure the long term future and success of the Summer School.
"I feel very lucky to be able to give something back in response to all that the Summer School has gifted me over the years, to support young talented pianists and to keep the Summer School flourishing."
SUSAN WEIL, PROFESSOR EMERITUS, SUMMER SCHOOL PATRON
how you can make your gift
We appreciate how many things there are to consider when writing your will. If you decide to leave a gift in your will, there are three main ways you can do this.
A gift of all or a percentage of your estate after all other payments and bequests have been made.
A donation of a fixed sum of money or shares. You can also gift a valuable saleable item, like a piece of jewellery or furniture.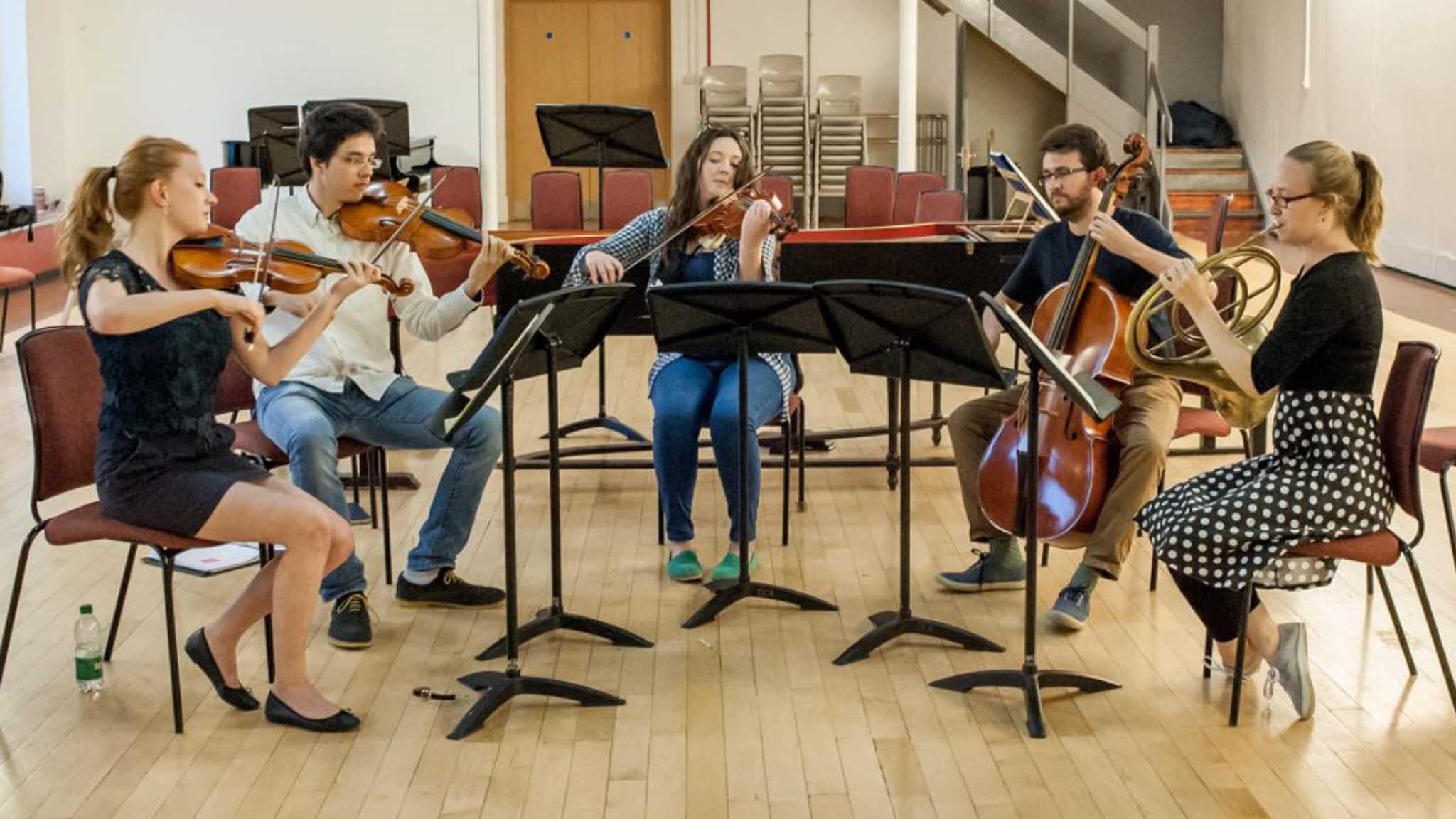 A gift of an item such as an artwork or historic document. If you are considering leaving a specific item, please contact us to ensure that Dartington will be a suitable home.
Did you know?
Gifts to charities are exempt from inheritance tax, which means that leaving a gift to the Summer School may help to reduce your tax liability. We advise you to speak to your solicitor to find out more about how charitable giving may reduce inheritance tax on your estate.
We strongly recommend that you consult a solicitor when making or updating your will, to ensure that it is legally valid and that your wishes are carried out exactly as you want them to be.
You will need to ensure that your will contains the following information for the Summer School to receive your gift:
Charity: The Dartington International Summer School Foundation, Buttermead, Manaton, Newton Abbot, Devon, TQ13 9XG Registered Charity number: 272163. Purpose: Specifically for the delivery of the Dartington Music Summer School & Festival.
Changes to your existing will
The Dartington Hall Trust administer all legacy communication on behalf of the Dartington International Summer School Foundation. We would like to thank you and show you how your gift can make a difference. If you are considering leaving a gift to the Summer School in your will, please let us know. All information will be kept confidential and is not binding.
Please complete this pledge form to let us know your intentions.